Meet The Team
We are a dedicated team which strives to provide success to our clients in regards to all their accountancy needs. Our team is very close-knit and ensures that a unified support is provided to you whenever you need it. With expertise covering all aspects of accountancy, taxation and business advisory services, we are well placed to take a holistic view to planning for the future as well dealing with specific matters.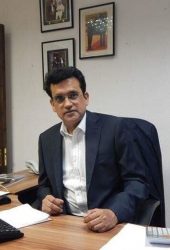 Anjum Raza
Managing Director - FCCA, FAIA, MSc (Finance & Accounting)
Anjum Raza established A R Business Consultancy in 2005 to provide Accountancy and Tax services to Owner Managed Businesses and individual clients.
He completed the ACCA and MSc (Finance & Accounting) simultaneously in 2004. His area of research was 'UK Bank Mergers and Shareholders Funds, Empirical Evidence 1993 – 2002'.
Anjum works closely with his clients and provides tax and business advice to improve profitability and fulfil the current complex tax compliance rules. Anyone can benefit from his vast knowledge in this field. His ethos is that no issue is unsolvable. He keeps abreast of the constantly changing and complex tax legislation so as to offer a very professional services to all clients. His services are invaluable to anyone needing support in the complex individual and Business tax areas.
On a personal level Anjum is a warm and approachable person with the attitude that nothing is too much trouble. His interests lie in the natural world, ecological issues, metaphysics and economics. He is a respected published poet in his native language Urdu and some of his work has been set to music.